Mirror BoxQfora's to Finish Sole Meetup Successfully...Announcement of Launch of Personalized Beauty Product 'Mirror Box' on April 1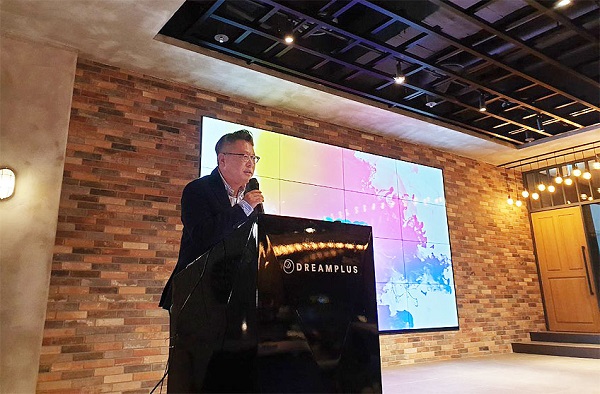 [Photo: CEO Hong Young-Min introduces the service at Qfora's sole Meetup on 21st]
Blockchain beauty·fashion platform Qfora(CEO: Hong Young-Min) held a sole hands-on Meetup on Monday. In particular, He also revealed that the company will launch 'Mirror Box,' a personalized beauty service based on AI curation services, on April 1.
Qfora's sole hands-on Meetup at Dream Plus Event Hall in Gangnam was co-organized and organized by BlockNode Communications, a blockchain comprehensive solution company. The event consisted of introducing existing services and new products, and an experience zone where participants could experience the service themselves.
Mirror Box, which was announced to be released, is a personalized subscription beauty commerce service that allows the subscriber to easily receive cosmetics curated with appropriate colors and brands based on Personal Color Analysis Data from Qfora's Voice AI Curator Robot 'Mirror Mirror'.
Mirror Box, in particular, reduces worries when buying cosmetics and can reduce the time and energy required to purchase cosmetics through regular delivery services. In addition, there are a variety of advantages, including the ability to receive multiple products at a lower price at the same time when purchasing individual products.
"In addition to upgrading existing services such as Qfora's Concierge App, Color Atlas, and Mirror Mirror, our executives and employees are making continuous efforts to develop new products. We will hold various events where we can breathe with real users like this one", said CEO Hong Young-Min of Qfora.