QforaQfora, make a MOU with MEI PARTNERS and Arts Communicator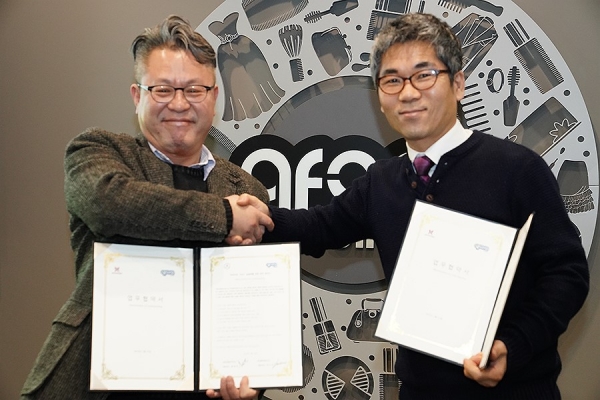 Hong Young-Min(left), CEO of Qfora and Bae Han-Sung, CEO of Arts Communicator are taking pictures.
Qfora has signed a strategic joint business agreement with medical beauty biometric data network MEI PARTNERS and art media company, Arts Communicator.
MEI PARTNERS is a personalized esthetic data platform based on blockchain technology. Through the MOU, it will be able to meet Qfora's voice Artificial Intelligence (AI) curation robot 'mirror mirror' at about 130 beauty franchise stores in MEI PARTNERS.
Qfora, along with Arts Communicator, introduces blockchain in the process of author excavation and work appraisal.
It will enhance transparency of the whole process and Quroz will be used to enable compensation for art trade and various activities. It is going to establish an ecosystem of blockchain in the art field and jointly develop various commercial services.
"We have been able to identify the potential for personalization services for healthy beauty through consecutive MOU with companies in the arts and private medical field," said Hong Young-Min, CEO of Qfora. "Qfora will continue to work with companies in various fields in the future to develop diverse personal businesses."
Meanwhile, Qfora has confirmed its listing on the Europe and Singapore cryptographic money exchange LATOKEN on the 28th.
http://www.newsworks.co.kr/news/articleView.html?idxno=337943